Demonstrating process of creating a feature for Vegas World. Vegas World is a social casino game with a virtual world component. Players can take avatars into vitual hotel rooms and interact with other players. Technical limitations limit the number of players that can appear in one room to 25. We wanted to create a way to have larger 'parties' with up to 500-1000.
The shell UI and interactions are already established and familiar to users so I had to find a way to work within the system. 
This project shows some of the process I undertook to come up with a solution to the problem.
Notes from feature meeting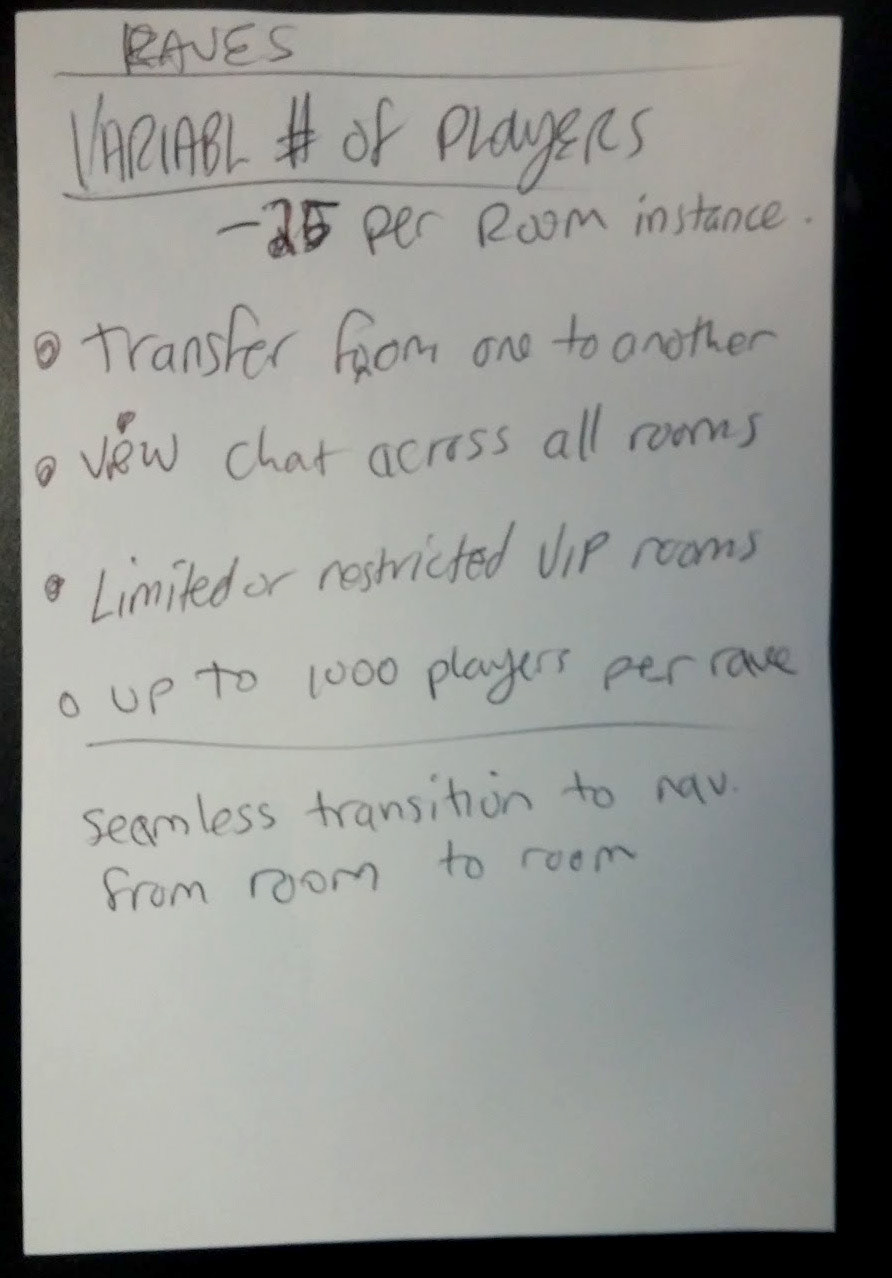 Organizing my general thoughts about what would be needed to add to our existing multiplayer party and chat system.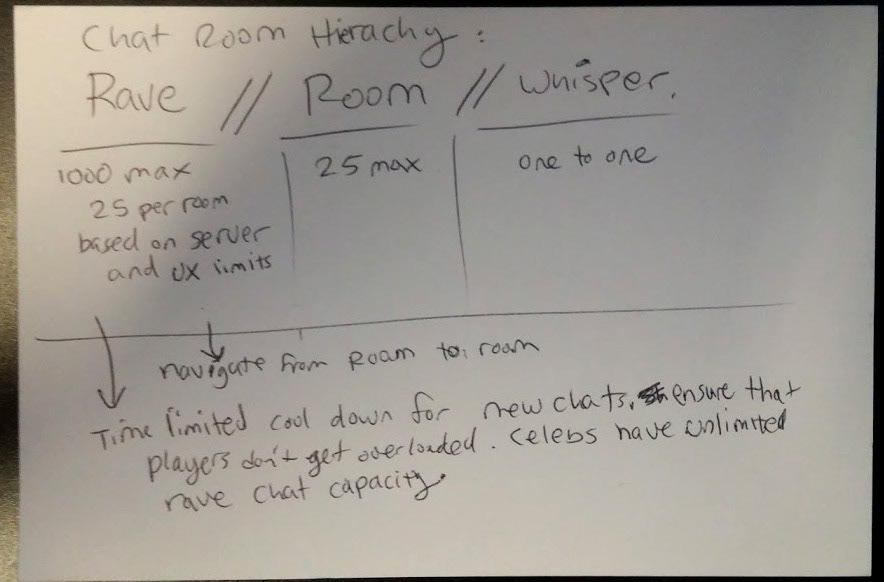 Initially I explored a submenu that would let you see additional rooms in the party- but that didn't feel like it was giving the sense that 500 people were all together in one 'rave'...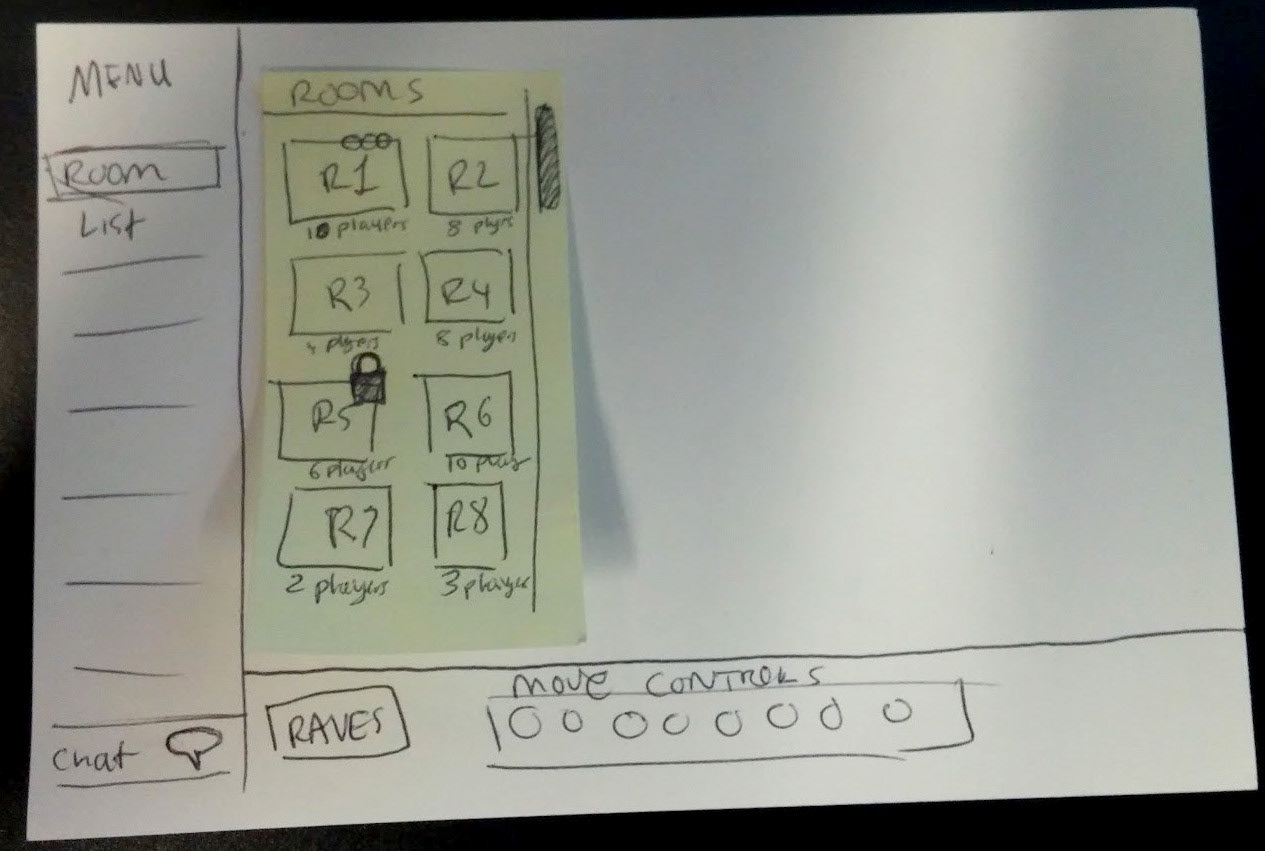 We came up withe concept of seeing multiple live rooms and using a zoom in/zoom out interaction pattern to navigate between individual places. Players could still see activity in other rooms will working within the technical and UX limitations of the existing system.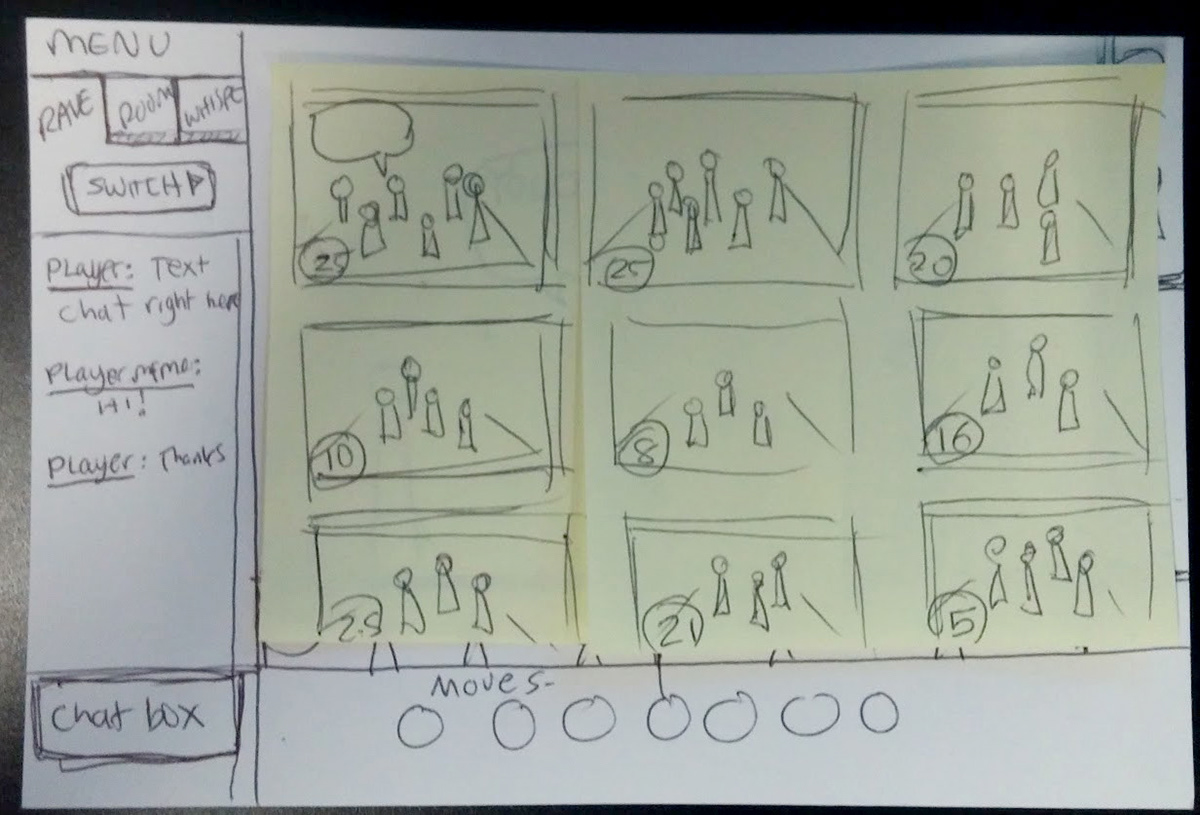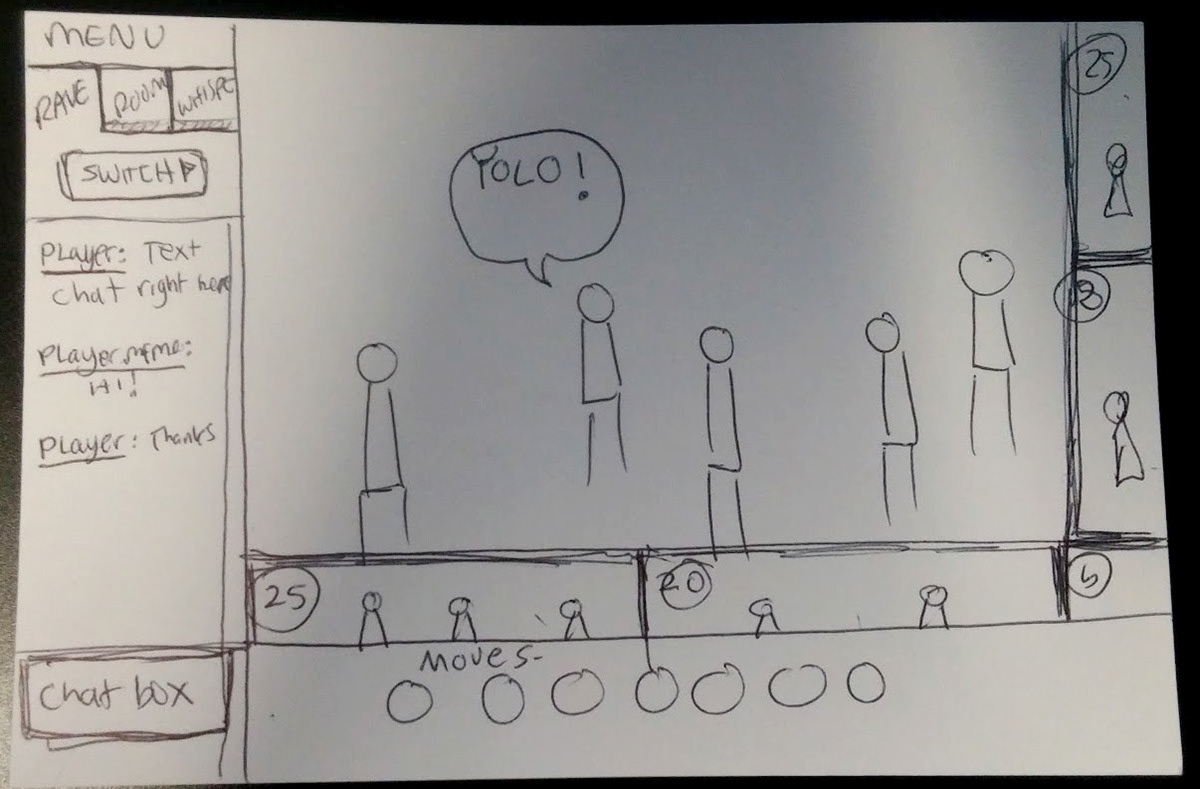 I'm currently working on the final UI aspects of this feature but here are mid-fi wireframes of the paper prototype above (the left and right side bars are from the exisiting site and not part of this particular feature).